Looking for a lawyer in Houston? Our team at The Chawla Law Firm is here to help! Reza Chawla founded this law firm with the intention of helping businesses throughout the Houston area and providing them with the high-quality legal services, and the support that they need. If you are interested in learning more about how we can help, give us a call today!
Reza Chawla began his journey in law in 2010. He has represented a multitude of business-clients; many of whom started with the The Chawla Law Firm since inception and remain clients today. Mr. Chawla runs the gamut and regularly advises equity holders, board members, and officers in making key decisions in their business, as well as, serving as lead counsel on both transactional and litigation matters alike. Mr. Chawla has recovered millions of dollars for his clients through litigation, and has defended corporate clients many of which have resulted in take-nothing judgement, dismissals, or the plaintiff's decision to nonsuit.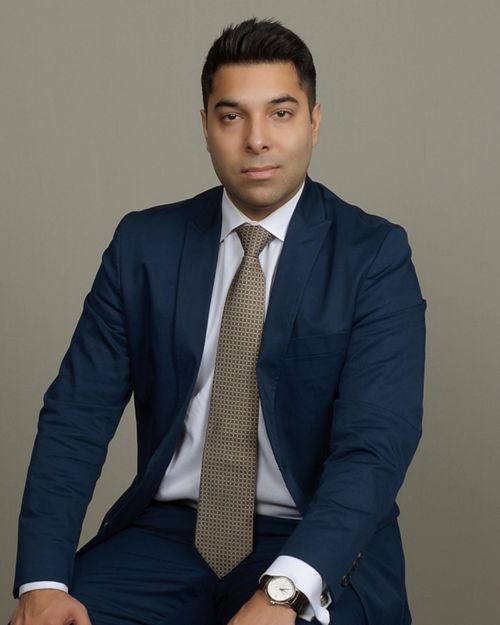 About Reza Chawla
Mr. Chawla attended the University of Texas at Austin and obtained dual Bachelor's Degrees in Economics and Government. After graduation, Mr. Chawla worked in corporate strategy and partnerships for Fortune 500 companies in both Texas and New York/New Jersey. He later obtained his Juris Doctorate at Thurgood Marshall School of Law. During law school, Mr. Chawla clerked at the U.S. Attorney's Office Eastern District of Texas, Texas Attorney General in Austin, and the Chapter 13 Bankruptcy Trustee in Harris County. He has obtained certificates in mediation and international arbitration. In practice, Mr. Chawla was recognized by Houstonia Magazine Top Lawyers two years in a row and has been rated by Super Lawyers Magazine as a Rising Star for four consecutive years - a distinction for 2.5% of attorneys in the state of Texas. (Texas Rising Star Award, 2019-2022).
The Chawla Law Firm takes a unique and pragmatic approach when working with clients. Our criteria for selecting businesses that we engage with is simple and focuses on various factors including:
Business culture and fit;
Our value-add; and
The business owner's goals, growth mindset, and expectations.
We strongly believe the attorney-client relationship is built on a foundation of trust and understanding, paying close attention to understanding the corporate culture, governance, operations, and product/service offerings of each client. Mr. Chawla's background in corporate strategy is inherently woven into his legal approach, providing for a unique experience and skill-set for his clients.
Our goal is to provide you with services that can help your business grow and thrive, so if you are in need of a professional attorney who can help you do just that, reach out to Chawla Law Firm in Houston today!